WE'RE YOUR ONE-STOP SHOP FOR FUN ASIAN EATS
2010, founders Haber Tu and Edward Shen made a simple observation that led to the creation of Bossen: People crave sweets, and they are always looking for fun ways to satisfy their sweet tooth. They started Leadway International, Inc. in the San Francisco Bay Area, and began developing several premium products under the Bossen brand, including bubble tea, snow ice, and toppings for frozen yogurt. Since then, Bossen has become a top-rated leader and wholesaler in the bubble tea supply industry.
With the success of the Bossen brand, we launched our online store BossenStore.com in 2012, and have since provided Bossen products to 1,000+ food and drink businesses across the USA and 300+ locally in California. We supply everything from boba tea, Bursting Boba®, yogurt toppings, Taiwanese style snow ice to major kitchen appliances such as our Tea Espresso Machine, fructose dispenser and more! BossenStore delivers thousands of supplies to small and large businesses across the USA daily.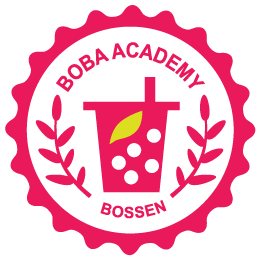 We also offer Online Boba Academy – Learn How to Make Bubble Tea for your Boba Business
Sign up today for a FREE class!*
Call us at 832-830-8893 for a FREE initial business consultation.
Start Shopping Now!
TOP-QUALITY WHOLESALE SUPPLIER
of bubble tea, frozen yogurt toppings and asian desserts.
We provide online purchase, walk-in, local delivery and freight service.
2021 Bossen Food All Rights Reserve
Colibri Theme Website